November Community Update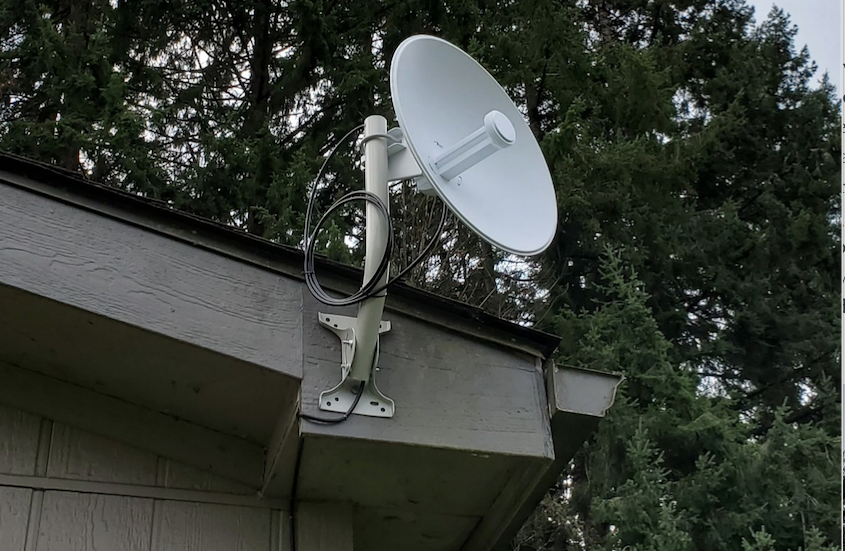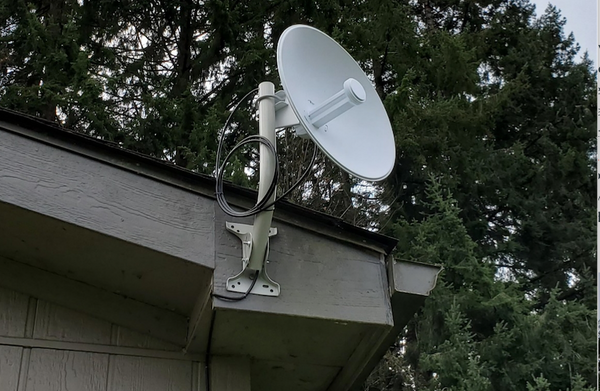 We are excited to share the latest Althea news! Over the last few months, many of our prospective deployments are getting close to launch, and networks in Tacoma, Washington, and Abuja, Nigeria have broken ground. New Altheahoods have also started in Phillipsburg, Tempe, DuBois, Grand Island, and South Africa. The network in Clatskanie, Oregon has around 50 subscribers now and over 70 people are waiting for Althea internet. The reach in Clatskanie continues to grow mostly through the efforts of excited relays who go door-to-door to talk about their internet and get their neighbors connected.  Our software works well, bugs and disruptions are minimal, and people pay their neighbors for bandwidth like it's a normal thing.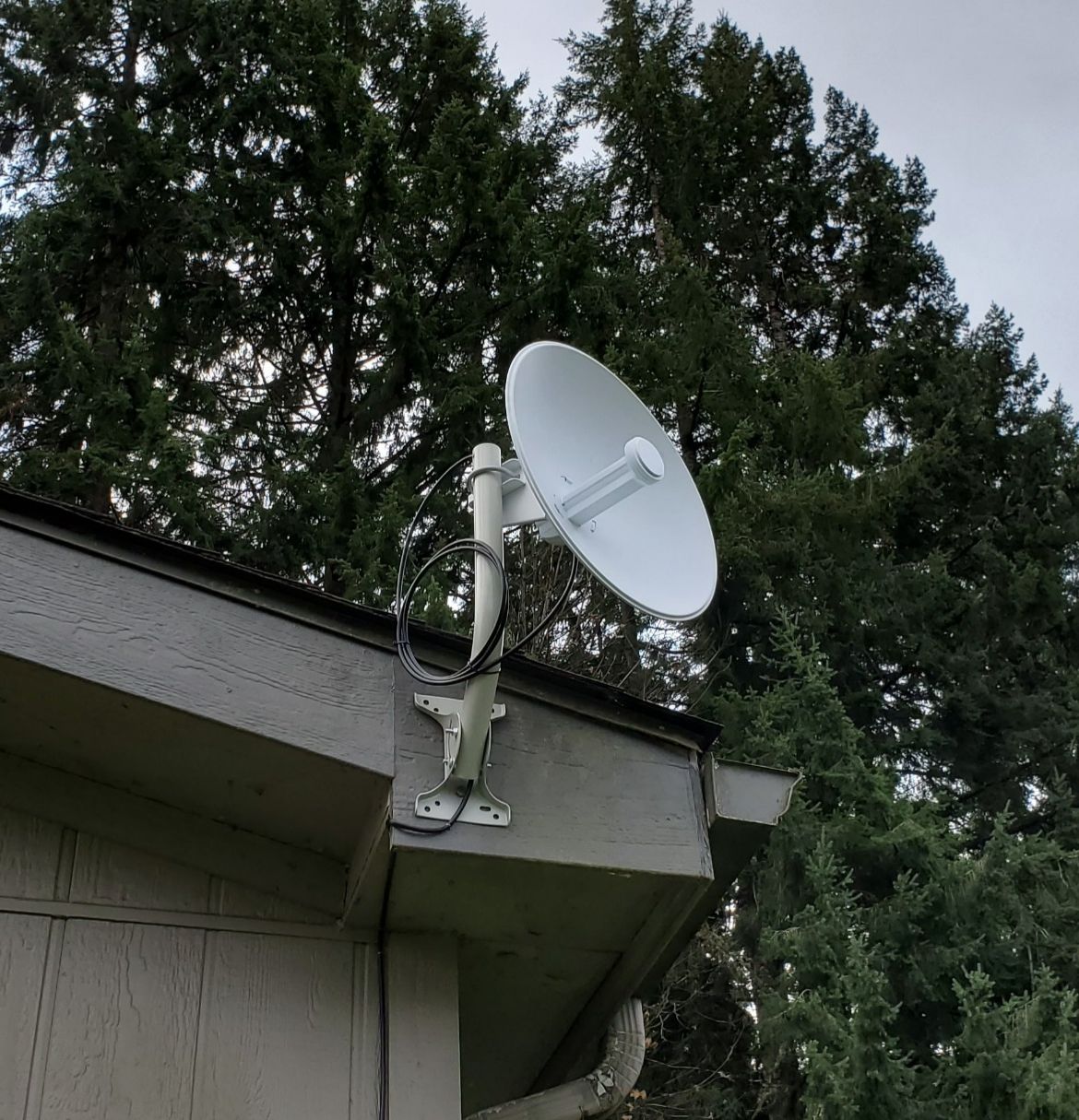 The network in Tacoma is now live! Tacoma Cooperative Network, recently launched its network in the diverse, urban neighborhood of hilltop. Our community has faced a multitude of issues accessing reliable, affordable internet,"said Ann Dorn, organizer at Tacoma Cooperative Network."We've talked to several people who live in areas where there's only one service provider, which is either too expensive or too slow. We invite residents to join us as a member, not as a customer, so they can help shape the service to best serve their needs."

"We're passionate about building democracy and changing lives by making the internet affordable and accessible," said Bee Ivey."We have structured ourselves to be member-owned and run, so this is truly internet for the people, by the people."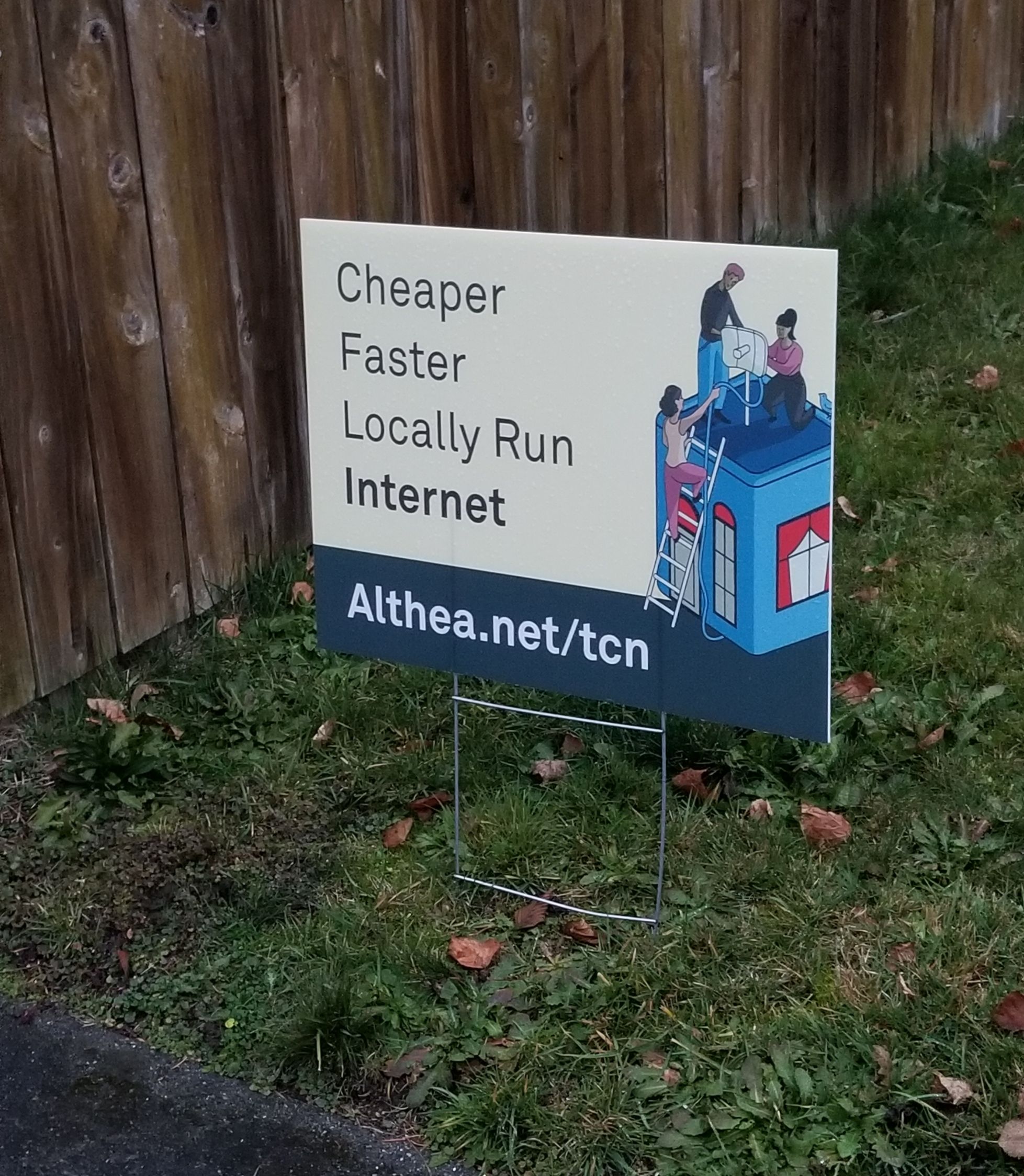 Having affordable access to the internet isn't just a rural problem. One of the first connected people, Cheryl Smith, didn't have any internet service until recently when she got connected to the Althea network. Her and her sister are both disabled and live together in a small house in hilltop. Cheryl is going to school for a master's degree in Business Management, but they have no vehicle, so she rides a bus where she can or uses an older electric wheelchair.  To do homework, she had to go to the local library to use their computers and the internet - they just couldn't afford internet in their home.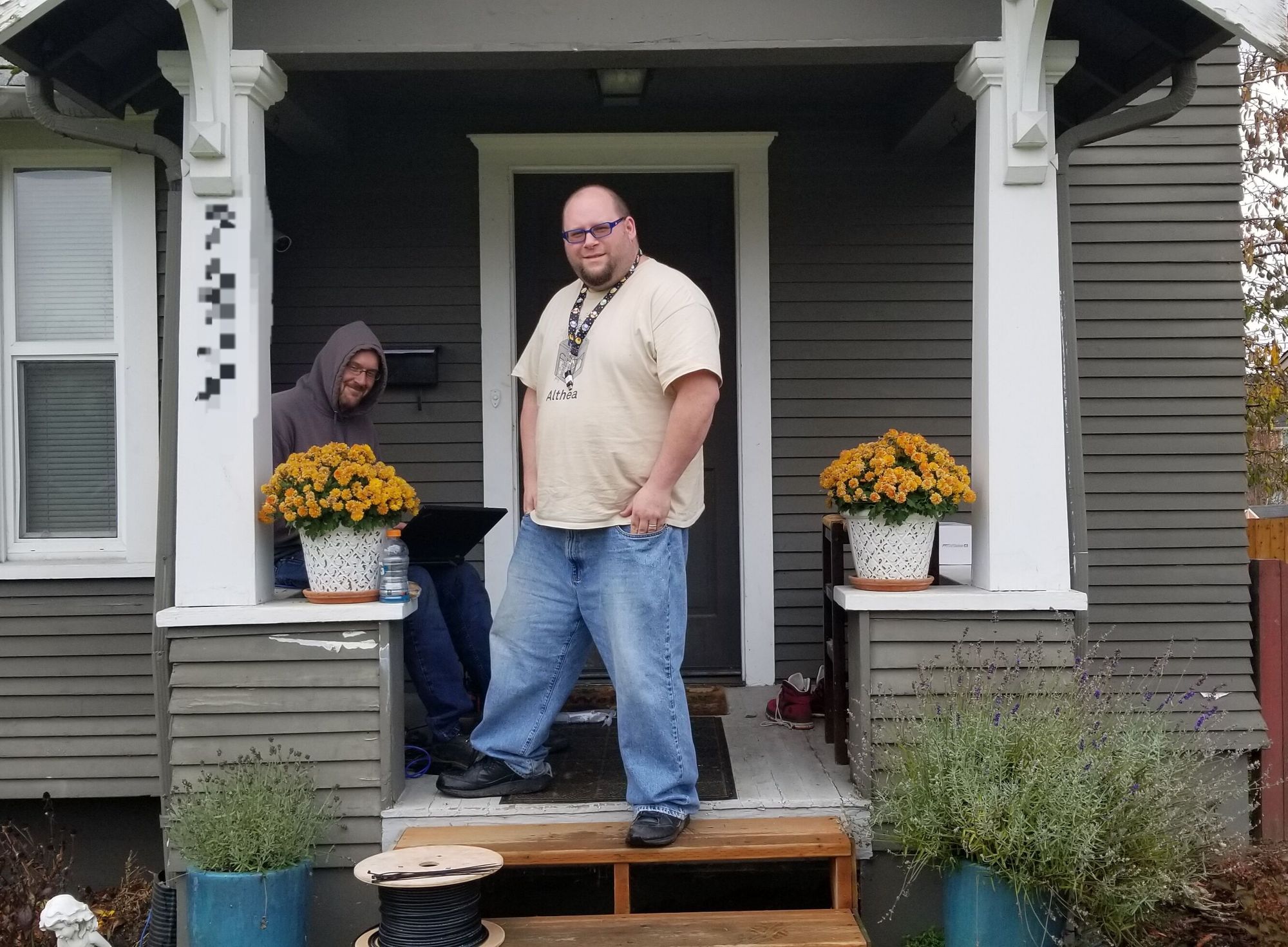 Cheryl became one of TCN's early supporters when Bee met Cheryl over the summer and told her about their cooperatively-owned internet network. With Althea you only pay for what you use, and the network is cheaper than other alternatives. Even if Cheryl has a hard month, she won't have to decide between feeding her, her sister, and her family of pets, or being able to comfortably do her homework and watching streaming video. With her new high-speed Althea internet, she can now access her health records online, keep in contact with family, and finish her education.

Our network in Nigeria is poised to launch! Backhaul will be installed any day now which will bring cheaper and faster internet to the residents of the capital city, Abuja. Local Althea organizer, Yakubu Yakubu or Yaxx, will be managing the deployment of the network there and earning a monthly subscription fee for every subscriber on the network. Local businesses and homeowners, like Yaxx's cousin Usman, will put long-range wireless gear on their homes to resell bandwidth to neighbors.

We are also excited to announce that we will be partnering with MakerDAO to expand this network in Nigeria. People will be able to buy Dai directly on their home router dashboards to pay for service, or they could buy Dai in local stores with cash. "Althea's networks are exactly the kind of real-world, empowering systems where we believe Dai can truly make a difference. We are excited to continue to build out bandwidth networks with Althea in places that deserve better infrastructure," remarks Greg DiPrisco, head of business development at MakerDAO.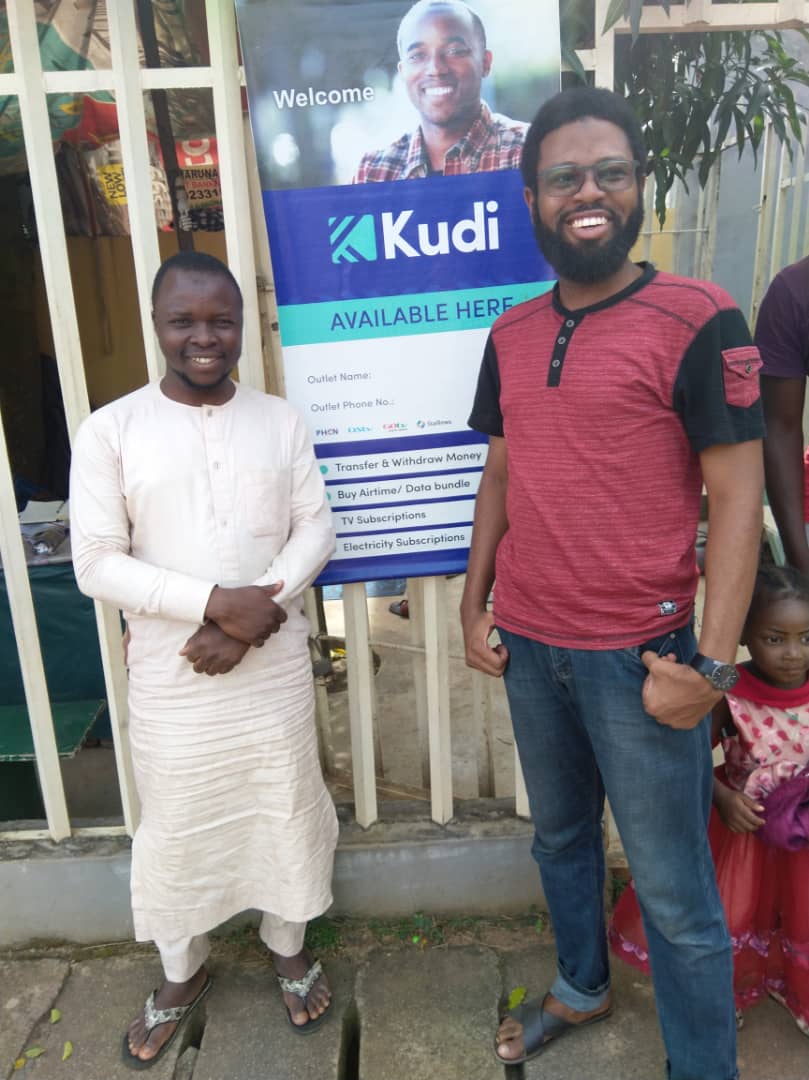 Another key development is our partnerships with middle mile carriers and local ISPs, who will allow local organizers to buy bandwidth on a per GB basis instead of a costly long-term lease. For our Newberg network, we will be partnering with the city of Sherwood to locate the gateway, and local organizer, Austin, can get started connecting people right away. In Grand Island, New York, local wireless ISP in nearby Buffalo, Rooftop Data, will be partnering to offer wireless backhaul to the Island. As our reach grows, we are seeing that many incumbents and municipalities are interested in these partnerships.

Althea networks bring faster, cheaper internet to communities and opportunities for ongoing revenue for organizers and community members. Now is a great time to start an Althea network! You can learn more about how things work and submit a proposal at www.republic.co/althea.