Press Release: Knappa, OR
Clatskanie Co-op Launches High Speed Broadband Service in Knappa, OR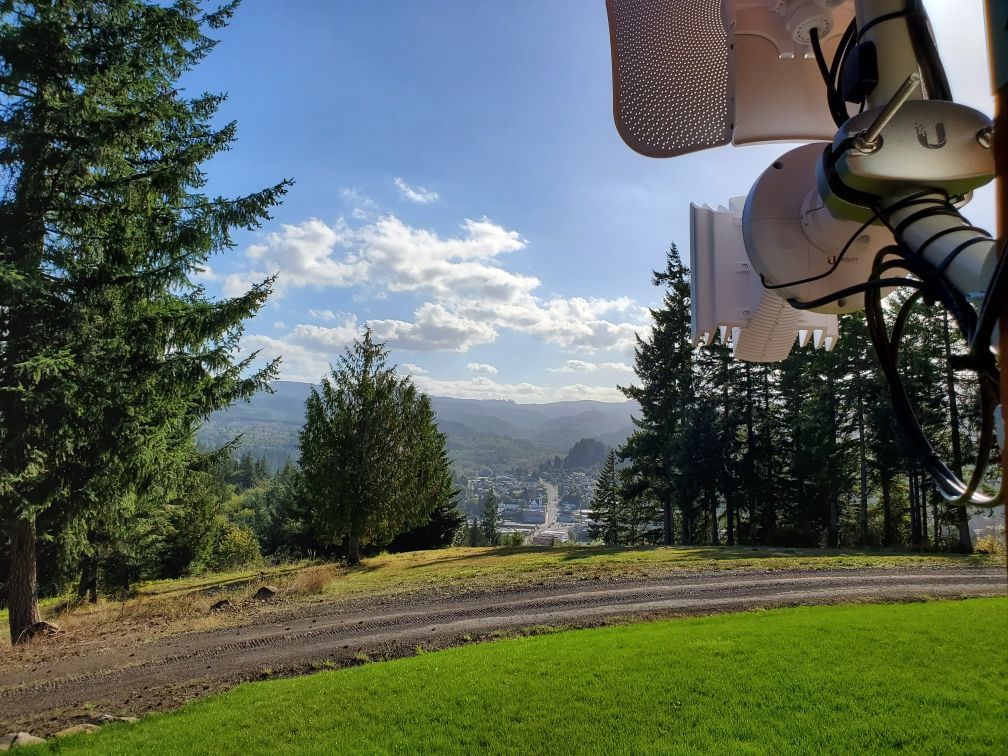 FOR IMMEDIATE RELEASE
Clatskanie Co-op is excited to announce that it is ready to expand its Althea high speed fixed wireless internet service into Knappa in collaboration with local IT professional Stephen Shumaker. The central connection to fiber, located at the Knappa Market & Chevron station, is scheduled to go live this Wednesday, June 3rd! Once operational, they will begin installing antennas to connect residents who would like to take advantage of this new service. These antennas will connect homes and businesses to the fiber backbone, and to each other, creating a resilient mesh network. Since they launched their pre-registration site about 6 weeks ago, over 100 residents of this very rural area have already pre-registered, demonstrating the demand for a better internet service here.
Althea is a system that enables communities to build and maintain their own decentralized internet infrastructure. The Clatskanie Co-op negotiated a wholesale fiber connection after  successfully hitting its target of pre-registrations from the community.
"Until now, Knappa residents have been forced to live with slow and unreliable DSL, high latency and expensive satellite internet, or 4G hotspots with extremely small data caps. The pandemic has made it clear that access to affordable, functional internet is an essential utility required to learn, work, receive healthcare and other support services, and stay connected in the modern world. Our community will finally be able to enjoy fast, reliable internet access for an affordable price," says Shumaker.
Users will receive internet access via a small antenna on their roof connected to a smart router in their home, which selects the cheapest, best connection available (on a per second basis). Customers will get typical speeds of at least 50 Mbps downstream, 20 Mbps upstream, extremely low latency, no data cap, with typical costs around $40 per month.
Knappa area residents are encouraged to visit althea.net/knappa and pre-register to show their interest. When enough pre-registrations have been submitted from any particular area, the Clatskanie Co-op will start scheduling installations. While launching in Knappa, the service is planned to expand into Svensen and Brownsmead within a few months.
Stephen Shumaker