Althea Blockchain : Time to Claim for 2019 airdrop!
Announcing the upcoming Althea blockchain launch!


We are excited to begin preparations for the Althea blockchain launch! The Althea blockchain is the future of telecommunications and consumer financial services. Creating a decentralized, secure, and reliable platform for Althea's pay-per-forward bandwidth market.

About the Althea Blockchain:
Last mile telecom infrastructure is siloed behind restrictive contracts and agreements that preclude an open bandwidth market. However, at deeper layers of the internet, bandwidth is sold between carriers as a metered commodity. Althea creates an open marketplace: from the data center down to the last mile of internet access.  Althea D-LTE (distributed LTE) will allow seamless carrier roaming, without cumbersome roaming agreements, directly to the device in your pocket.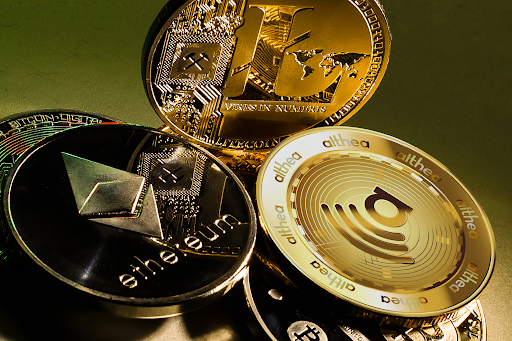 This open telecom marketplace allows for both new entrants and existing carriers to interoperate and earn revenue. Althea's multi-stakeholder model solves the friction of accessing revenue from rural, low income, emerging markets, and the complexity of capex and coordination of infrastructure build outs, including 5G and fiber.
The Althea blockchain is secured by a distributed network of token holders and validators that process transactions. By contrast, centralized payment solutions require permissioned coordination, and are often restricted by bespoke regulation or restrictions.

Similar to how the internet has allowed for global, open e-commerce, industry and trade—this borderless, robust and resilient payment layer will open new markets and increase revenue for a diverse group of participants.
Althea's telecom blockchain further opens DeFi functionality to telecom carriers with Gravity, the Ethereum to Cosmos Bridge, where they can seamlessly leverage the liquidity of their networks for additional investment strategies. Because Althea is built using the Cosmos SDK and with Gravity functionality, carriers can also interoperate easily with other Cosmos blockchains using IBC (inter blockchain communication).
Interoperable blockchain built for interoperable telecommunications.


To claim your tokens from the airdrop:
Visit https://keys.althea.net/ and follow the instructions to create your wallet address
Copy your wallet address
Log in to your Republic account and visit https://republic.co/portfolio/althea
In the field provided, paste your wallet address and submit! [Note: Republic will never ask for your seed phrase. You should store this in a secure, private location and never share it with a third party.]
Expect an update on your distribution in the coming weeks!
To modify your address, visit https://republic.co/portfolio/althea and click the pencil icon next to 'Wallet'

Tokens will be deposited to your public address upon launch of the Althea blockchain.

Questions? Navigate to the FAQ below to learn more.

We look forward to launching the blockchain with the Republic airdrop participants and together changing the future of blockchain and telecommunications!


FAQ

What is the Althea blockchain?
The Althea blockchain is the technology powering Althea's holistic, multi-stakeholder ecosystem. Thanks to this network, Althea can successfully align incentives as a decentralized ISP that empowers communities to build sustainable networks — both quicker and more affordably than any traditional internet service provider. Learn more at www.althea.net

What is a seed phrase?
A seed phrase is an input given to derive a private key. This is often a string of randomly generated words, which you need to use in order to access your tokens at your address.

Why do I need an address?
An address is sometimes referred to as the "public key." This is like an email address, or a digital wallet, and you need it because this is what enables you to claim your tokens as a participant of the Althea airdrop.

What should I do once I've generated an address?
Once you've generated an address, we recommend that you physically write down both your address and seed phrase on a piece of paper. After you've written them both down, you will want to input just your address into the Republic page where you will claim your tokens. Important: never share your seed phrase or private key! In the event you lose your seed phrase or private key, your public key/digital wallet may become irrevocably locked, resulting in a  total loss of its contents.

Where should I store my address and seed phrase?
We encourage you to write these down and put them in a safe place. Copy your address, being sure to "select all" and save to a secure location on your computer.
The safest and most secure place to store your sensitive seed phrase is offline, off of your computer, and on something physical, like a piece of paper.
Neither Althea or Republic have access to your address and seed phrase and will not be able to recover them.

What happens when I refresh the address generator?
Please note that when you refresh the address generator page, you will generate a new public-private key pair. This means that if you leave or refresh the page you will get a new address, and will lose all information from the previously generated address, including the seed phrase. This is because the page generates keys locally on your computer, and does not store anything itself.

When do I need to generate an address by?
You can submit and/or update your address via the Republic page up to the Last Call date. You will be notified of when the Last Call date is set, and reminded beforehand that the Last Call to submit an address is approaching to claim your tokens.

Why can't I check my token balance yet?
Once the Althea blockchain launches, you will be able to check your token balance. Until the network is live, it's not yet possible to check any token balances on-chain.

When will the Althea blockchain be ready?
We're excited for the Althea blockchain to launch soon! Once the network is live, your token balance will be viewable and your tokens will be locked pending a network-wide governance proposal to activate them. You will need to use a Cosmos capable wallet, like Cosmostation or Keplr, to view your token balance.


How do I reach out with further questions?
Discord::      discord.gg/hHx7HxcycF
How do I stay on top of Althea updates?
Blog:           blog.althea.net
Twitter:     twitter.com/AltheaNetwork
Discord::      discord.gg/hHx7HxcycF
Disclaimer and Limitation of Liability
The tokens granted to you through the Althea airdrop are provided "as is " and without warranty of any kind, either express or implied. To the fullest extent permitted by law, Althea discards all warranties, express or implied, regarding your use of the tokens. Althea does not warrant that the tokens accessible via the Althea airdrop are free of viruses or any other harmful components. You agree that your use of the wallet and tokens will be at your sole risk. Althea shall have no liability or responsibility for any: (i) user error such as forgotten passwords/seed phrase, defective transactions, or mistyped addresses; (ii) any unauthorized access to an address; (iii) server failure or data loss; (iv) any interruption, viruses, phishing, scamming, brute forcing, or other attacks against the tokens or a wallet. Please be aware that certain jurisdiction legislation does not allow the disclaimer of implied warranties, so the foregoing disclaimers may not apply to you.

To the fullest extent permitted by applicable law: (i) in no event will Althea be liable for any indirect, special, incidental, consequential, or exemplary damages of any kind (including, but not limited to, where related to loss of revenue, income or profits, loss of use or data, or damages for business interruption) arising out of or in any way related to the sale of the tokens or otherwise related to these terms, regardless of the form of action, whether based in contract, tort (including, but not limited to, simple negligence, whether active, passive or imputed), or any other legal or equitable theory (even if the party has been advised of the possibility of such damages and regardless of whether such damages were foreseeable); and (ii) in no event will Althea's aggregate liability, whether in contract, warranty, tort (including negligence, whether active, passive or imputed), or other theory, arising out of or relating to these terms exceed the amount paid you for the tokens. The limitations set forth this paragraph will not limit or exclude liability for fraud or intentional misconduct of Althea. Some jurisdictions do not allow the limitation or exclusion of liability for incidental or consequential damages. Accordingly, some of the limitations of this paragraph may not apply to you.