End of Year Recap 2021
Along the journey we have pushed the boundaries of interoperability and shared infrastructure and boldly established new networks where legacy telco could not. I am excited to share with you the new frontiers we explored in 2021 and an ambitious roadmap to 2022.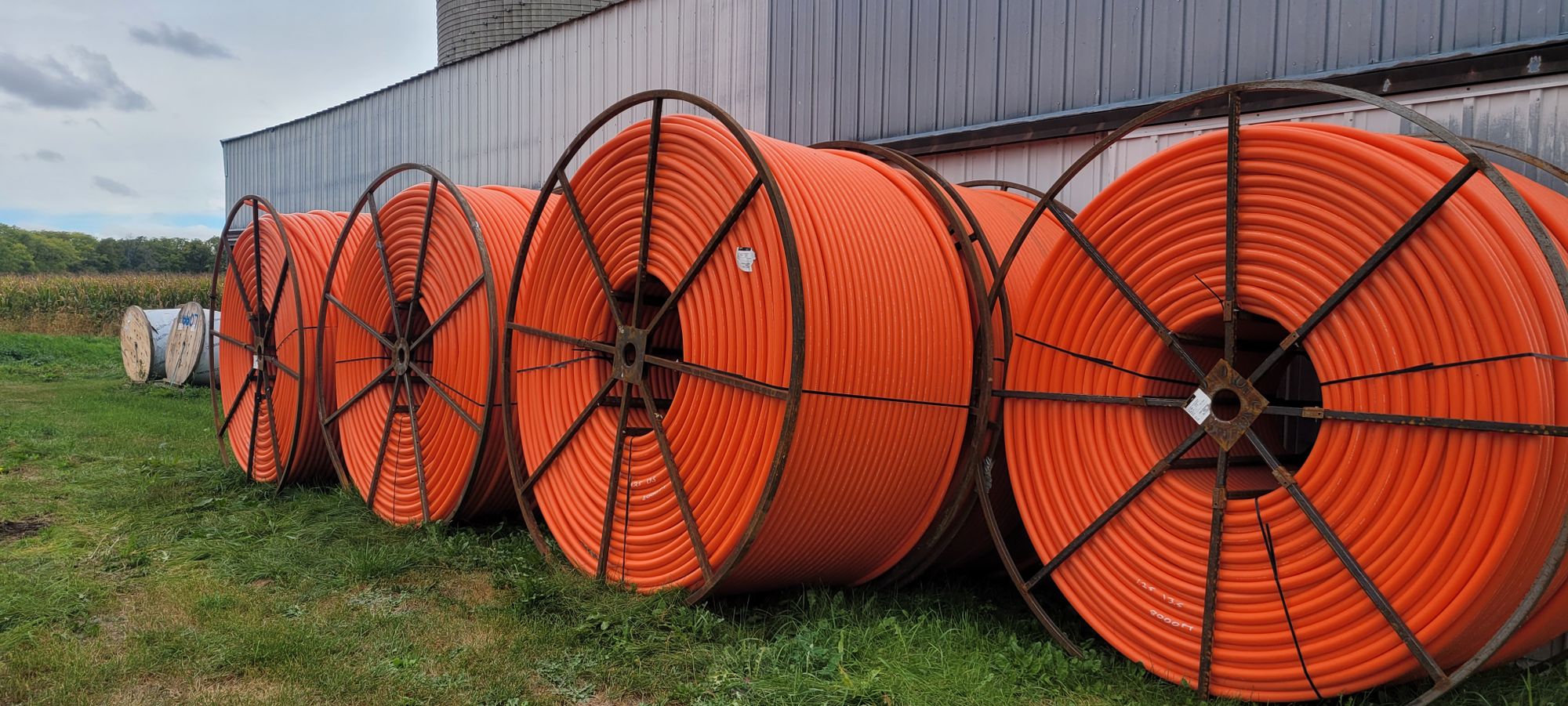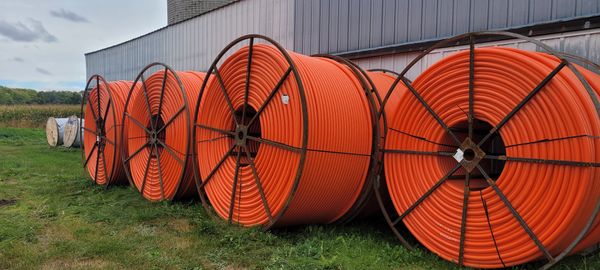 Althea has always been a mission driven organization, built with a primary directive to protect the openness and freedom of the internet and to create protocols that align both users and participants in broadband systems. Along the journey we have pushed the boundaries of interoperability and shared infrastructure and boldly established new networks where legacy telco could not. I am excited to share with you the new frontiers we explored in 2021 and an ambitious roadmap to 2022.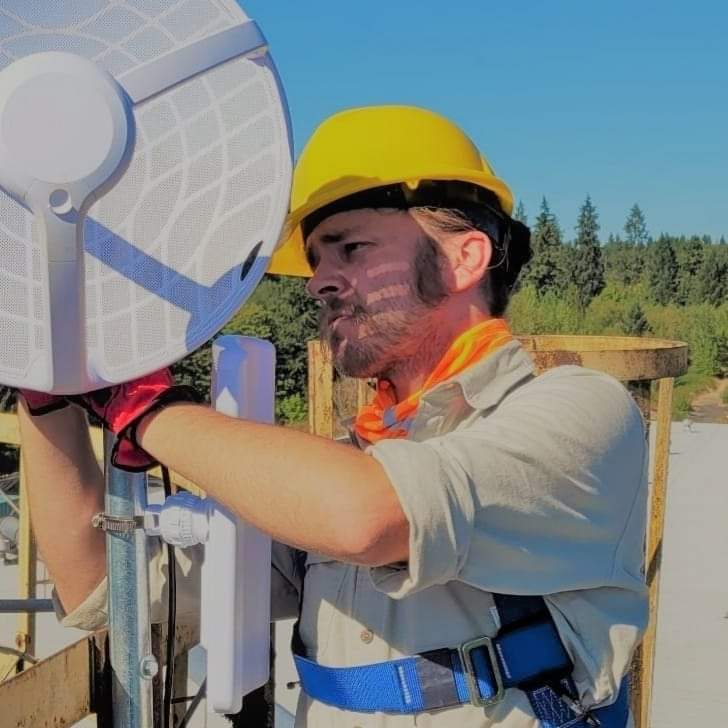 2021 saw new Althea networks in remote areas like Warner Valley in southeastern Oregon or the hillsides of northeastern California. These areas are representative examples, where centralized topologies failed to be capex efficient and as a result, these communities were left behind. Because of Althea's platform, this is no longer the case.

Althea's decentralized structure enables users to participate in hosting infrastructure and earning revenue, leveraging a community's existing assets, and making it possible to build to the furthest frontier. The Warner Valley network is a particularly exciting example, as Althea serves the business, farms and even the emergency management and ambulance services across a 40 mile region of canyons and hills.
Let's look back on the events of 2021:

2021 Recap
Partnerships and Grants

NetEquity and Althea partnered to finance, build and operate last-mile broadband networks. Our first project will be in rural Nebraska where we will leverage the fiber optic network owned by OPTK Networks ("OPTK"). Utilizing Althea's protocol to connect middle and last mile networks opens up new market opportunities for both the last and middle mile operators.
Althea and George Mason University partnered with People Centered Internet and received a grant for the build out of a Tribal Resource Center, supporting Tribal Broadband Networks with technical expertise, particularly in the deployment of LTE networks.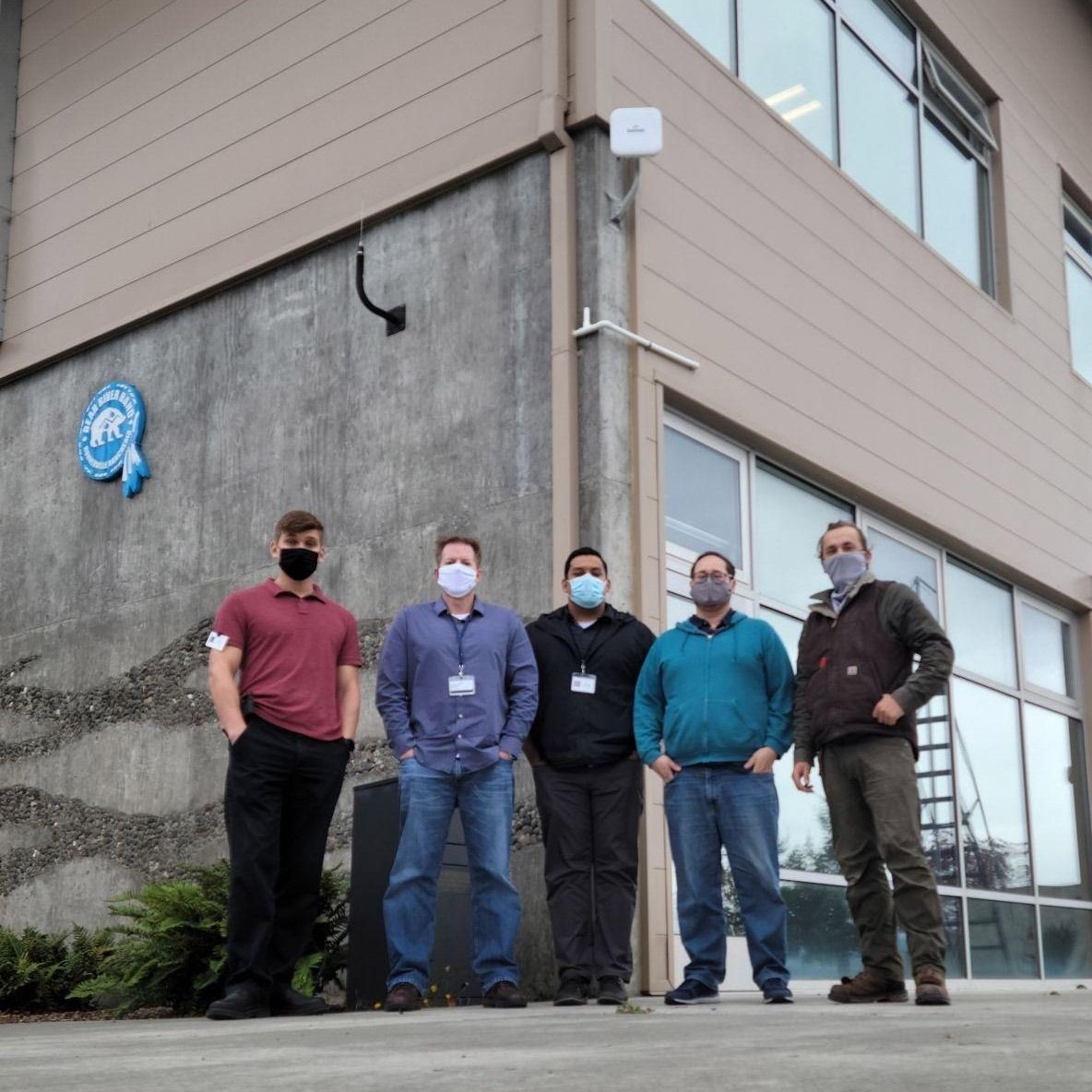 Althea partner network, Wave 7 Communications, in Enfield North Carolina was awarded the Epic Grant to further the growth of the network there.
Althea announced a strategic partnership with Mohuman, a nonprofit focused on digital equity,  to build networks in underserved urban areas, starting in San Diego, California.
Althea announced a new partnership with 5G zone contributor, Hub Advanced Networks, to build and expand new broadband networks and support telecom innovation as part of the Puerto Rico 5G Zone & Blockchain Ignition Lab initiative.
Althea announced the launch of AgFiber and its partnership with Silo Communications to build out the first Althea fiber network in rural Illinois.
Althea acquired a fixed wireless network in Washington state, which will be  an excellent opportunity to explore the tangible benefits of transitioning from a legacy to the Althea protocol  - announcement coming soon!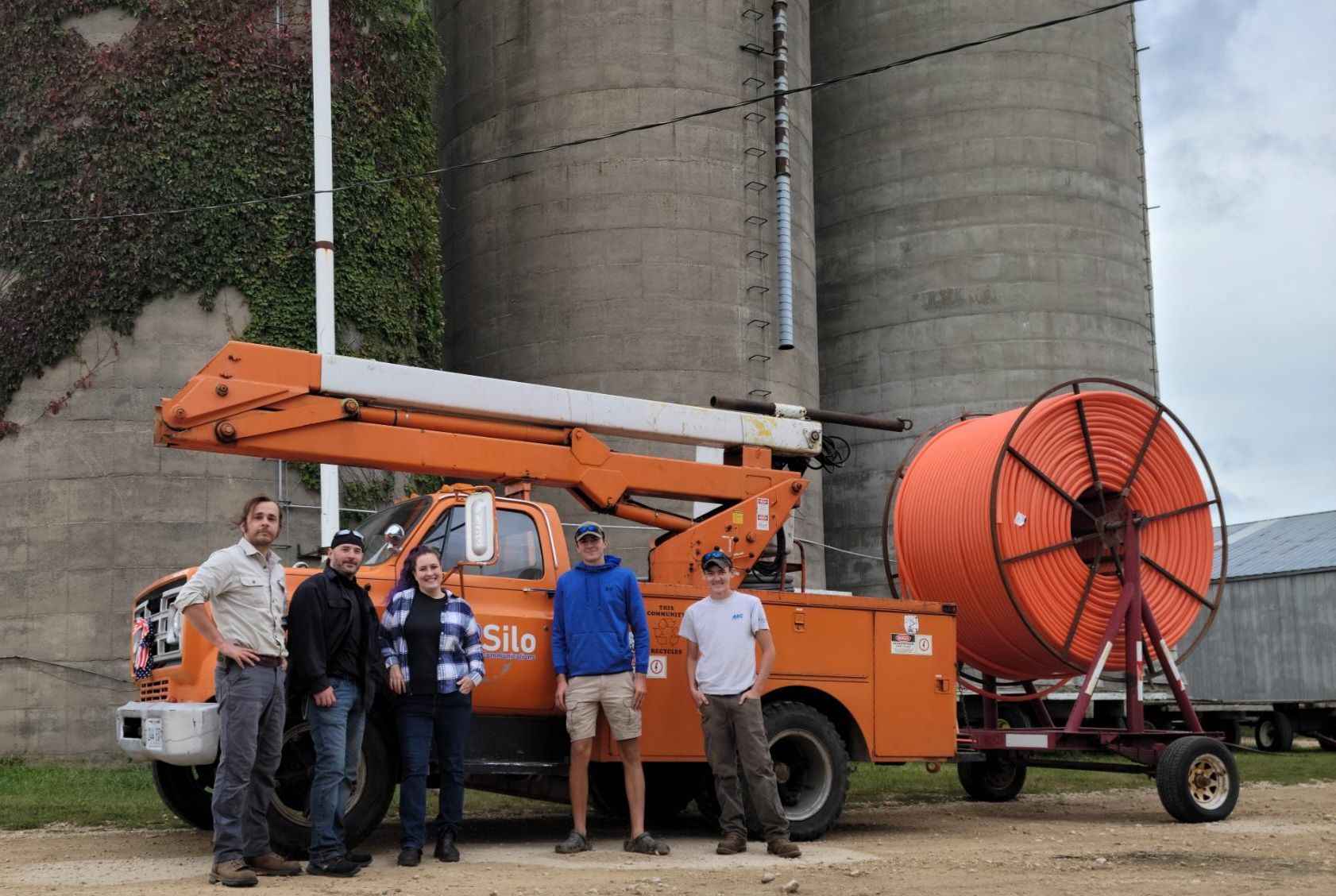 …And Product Launches!
Operator tools features, including port liveness and LTE EPC monitoring, empower a vendor agnostic platform for network operators. A key advantage of Althea's platform is the decoupling and incentivization of the customer service layers, systemizing not only the infrastructure build out, but also the coordination and support of broadband networks.
Althea AgFiber combines a distributed fiber infrastructure with LTE to grow networks organically and expand the capabilities to the device level. Althea is an agnostic metering and billing platform, flexible across any medium and throughput, whether it's 10GBps fiber networks or fixed wireless, the Althea protocol makes any network more cost efficient, agile, and opens new markets in traditionally underserviced areas.
KeyLTE is the world's first integrated home router LTE core, making expansion of IOT, private LTE and mobility networks plug and play. By embedding Althea's KeyLTE core technology into our Smart Router, we've created the only home router in the world that gives you full ownership over your internet and full autonomy from traditional ISPs.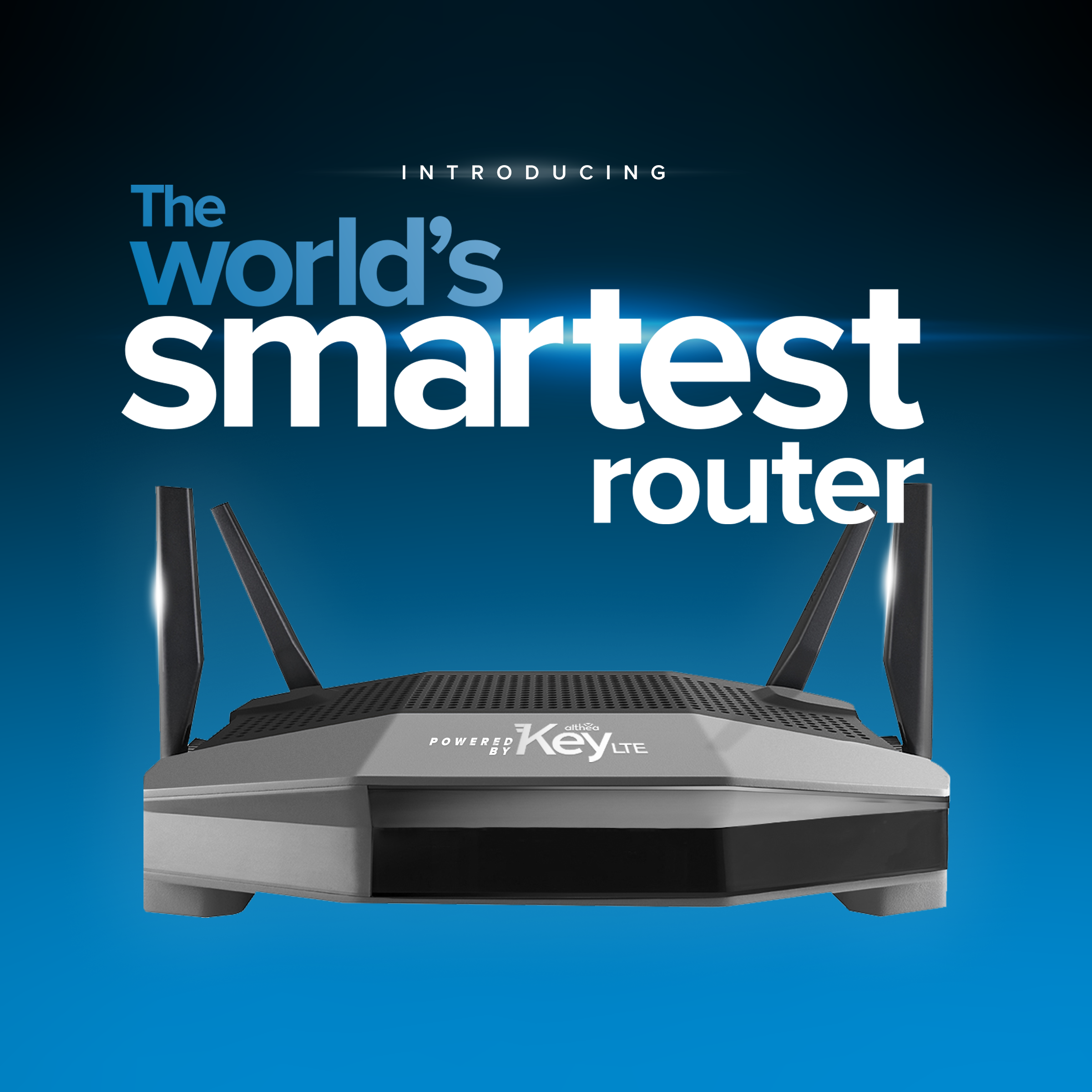 Gravity Bridge Together with an amazing group of validators and community members, Althea supported the launch of the Cosmos® Gravity Bridge™, a decentralized, neutral blockchain, bridging assets between the Ethereum and Cosmos ecosystems. Althea users pay for their internet using stable coins, so a bridge between the ethereum ecosystem (with its proven stable coins), and the Cosmos ecosystem was a needed pillar of the Althea ecosystem. After almost two years of development and over 70,000 lines of code, this important component of the system is now live and operational as an independent, purpose-built blockchain–providing precisely this needed functionality. The Gravity Bridge is an innovative and decentralized approach to blockchain bridges. In 2022 it will continue to thrive as an independent ecosystem, supporting not only Althea, but also many other blockchains and DEXs in the Cosmos ecosystem.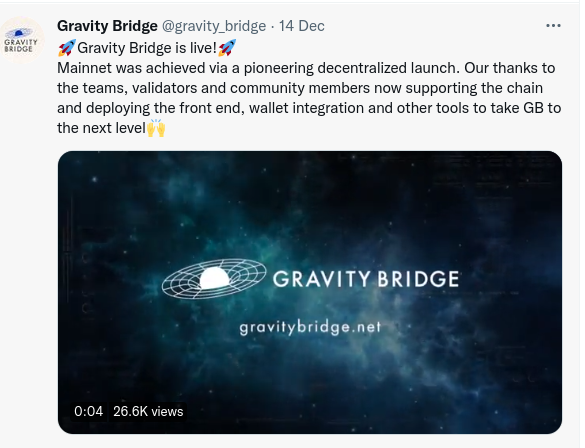 With the foundational work on the systemization of Althea deployments, firmware components, and blockchain infrastructure completed, we are ready for the next chapter of Althea expansion in 2022.

The Year Ahead
The Althea Blockchain Launch
Althea users require a blockchain that is purpose-built to deliver the constant uptime and reliability needed for broadband networks. The Althea blockchain will be built for the many micro transactions of distributed telco, prioritizing quick and reliable settlement, unlike other blockchains that exist for financial transactions, where variable fees and uncertain settlement times are commonplace. Built with the Cosmos SDK, the Althea token will secure this settlement layer and Althea token holders will earn a small fee for each transaction, thus aligning the interests of all participants with the healthy growth and sustainability of the network.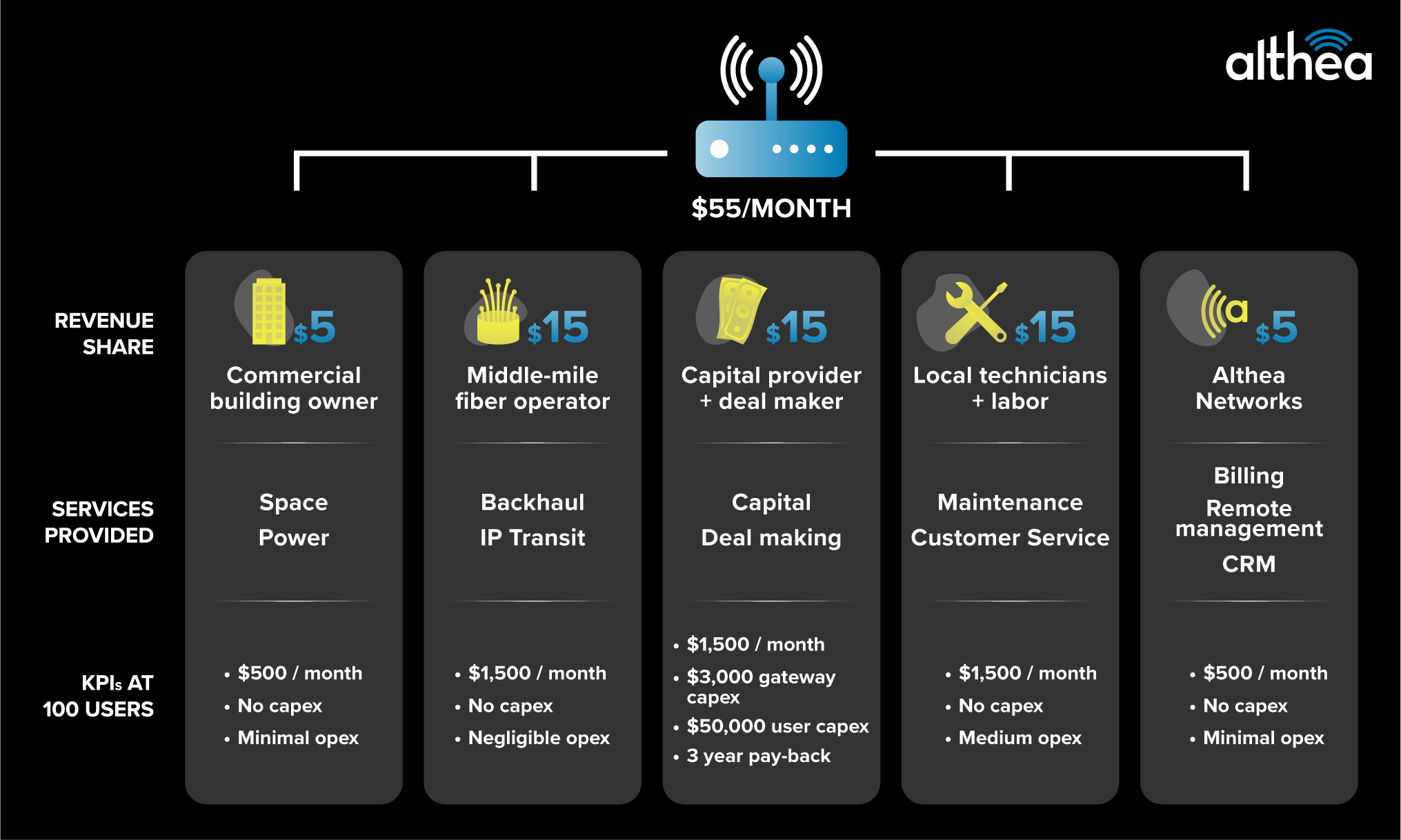 This underlying blockchain infrastructure not only supports the metering and billing aspects of Althea's networks, but also enables potential innovations in investment in long term fiber and vertical asset infrastructure. We expect some early applications on the Althea blockchain to explore new models of lending and funding infrastructure with fiber infrastructure, that can have recurring revenue for decades. This is another way that the Althea platform mitigates the demand risk of building networks, and aligns the interests of participants in the network.

Althea is also a portal for everyday users to benefit from seamless blockchain onboarding and access to decentralized financial tools. According to a recent FDIC study, roughly 6% or 14 million people in the US are unbanked, and a great deal more are under-banked. In fact, one of the most unanticipated aspects of our network roll outs was the surprisingly high contingent of users that relied on local corner stores or gas stations to access financial services.
Althea can address this need as well, by providing permissionless access to the empowering tools of decentralized finance. We will be looking for opportunities to gradually introduce these features to Althea users as the networks grow.

It is through this agnostic and open lens that Althea sees the future of internet infrastructure, and we have taken the path of supporting any medium of packet transmission, whether through fiber, LTE, fixed wireless, or even CanTenna! It was this hardware flexibility that enabled us to bootstrap through much of 2020 and to open markets where legacy models could not. While many of our early networks had focused on fixed wireless networks, Althea sees the future in dense fiber networks and LTE* at the edges.

What does that future look like?
Imagine stepping off a plane in a new state, and instead of your phone locating a compatible network signal negotiated by deals and roaming agreements, you will configure your choice of cost and latency and Althea's price aware routing protocol will automatically connect to the best tower and cost automatically. The municipality you are visiting hosts infrastructure with 5G LTE antennas and they earn a portion of the revenue generated from your connection as well.

You jump into your Althea empowered electric vehicle with your synced Althea wallet. While idling and waiting for your passenger, your vehicle's hotspot provides connectivity to nearby phones and IOT devices, earning you and the auto manufacturer revenue automatically. As you drive along, your phone and car connect to different network infrastructure and pay-as-you-use the infrastructure, your priority and tower connection set by your choices of cost and latency.

Once home, your Althea home router blinks cheerfully - the LEDs indicating you earned revenue by leveraging the balance you keep in the embedded blockchain wallet. On your roof are LTE antennas that also provide coverage in your neighborhood. You earn passive revenue, and your local network operators provide support and answer the 3 am phone call, should anything need repair or maintenance.

This is the Althea future - the foundations of LTE and fiber, blockchain and interoperability laid in 2021, now systemized and coming to fruition starting in 2022.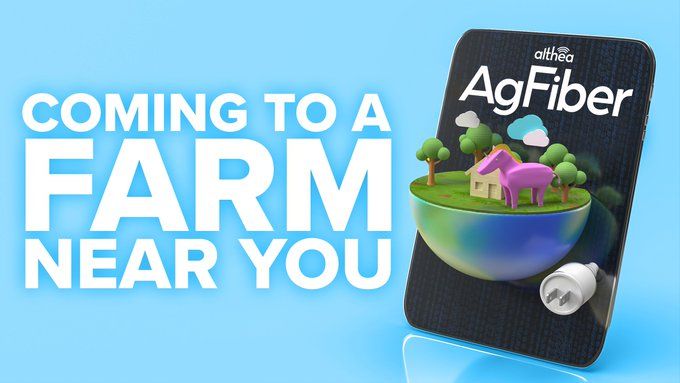 2022 Roadmap
We have seven new markets planned in 2022, the Althea blockchain launch is imminent and some exciting new partnership announcements are coming soon.
Q1 2022
Launch of Althea blockchain!
Althea networks live in Centralia and Tacoma Washington
KeyLTE routers and available, expanding private LTE and fixed wireless use cases
Development of LTE capable IOT devices
KeyLTE pilots of Smart Ag integrations in Illinois, Oregon and Indiana

Q2 2022
Introduction of new smart contracts for infrastructure investment
New fiber network build outs
Early tests of Public/Private LTE networks
Expansion of LTE use cases
Launches in Atlanta and Denver and rural Nebraska
Puerto Rico networks

Q3 2022
Integration of Althea blockchain in routers with a more seamless fiat on and off ramps
MVP of integrated Defi with Althea routers
Launches in San Diego, Puerto Rico and expansion in rural Oregon


Q4 2022
Production public/private LTE instances
Plug and play LTE for Smart Ag and Private LTE
New Market launches possible in Carson City, rural Georgia and North Carolina.
Support for partner networks and systemization of network protocol transition with existing networks


The current legacy models don't work for either the shareholders (large telco companies shoulder huge amounts of debt and incur a high demand risk) or anyone that uses the internet. Siloing users into a monthly "rental" model encourages unnatural dead ends to network growth and the under-utilization of bandwidth and infrastructure. Althea opens up these markets, and gives back ownership, sovereignty and choice to the people who rely on them, much the same way that iTunes and YouTube revolutionized how we consume and purchase media content.

I was drawn to Althea for the importance of the key freedoms we have online and the impact that access to the internet brings. It is singularly powerful in it's significance to a more equitable and thriving future. I have been proud to work alongside some amazing people towards this goal and I look forward to the continuing journey in the coming year.

---
*  LTE vs "5G" - Why do we talk about LTE instead of the usual "5G" that is used in most marketing campaigns?
You may have noticed we talk a lot about Althea's LTE stack instead of putting "5G" or 5th Generation, front and center. There are two reasons for this deliberate nomenclature. First of all, 5G as a 5th Generation LTE protocol does bring interesting and exciting improvements, and Althea will be capable of utilizing those and supporting these 5th generation capabilities, but Althea's agnostic protocol is also expansive and agnostic to generation past or present. Secondly, 5G has become such an overused term as to become relatively meaningless. Althea has a strong engineering and technical approach to building better systems, and we believe that accurate nomenclature with more specificity is a better way to operate.
*COSMOS is the registered trademark of the Interchain Foundation, and is being used by permission. GRAVITY BRIDGE is the trademark of Gravity Bridge.